Overview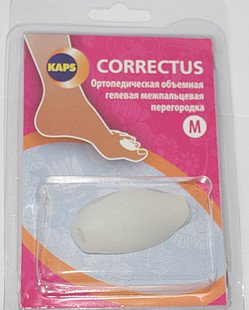 A foot bunion is a common cause of foot pain caused by deformity of one of the toe bones. They most commonly affect the big toe, known as hallux abducto valgus, but can also affect the little toe, known as a bunionette. The classic presentation is a large bump on the outer side of the big toe that is red, swollen and painful caused by the toe deviating across towards the second toe. Left untreated, the condition usually gets gradually worse, so it is important to get treatment early on else you may end up needing bunion surgery.
Causes
You may get bunions if the way your foot is shaped puts too much pressure on your big toe joint. Because bunions can run in families, some experts believe that the inherited shape of the foot makes some people more likely to get them. Your foot rolls inward too much when you walk. A moderate amount of inward roll, or pronation, is normal. But damage and injury can happen with too much pronation. You have flat feet. You often wear shoes that are too tight. All of these may put pressure on the big toe joint. Over time, the constant pressure forces the big toe out of alignment, bending it toward the other toes.
Symptoms
Bunions are readily apparent, you can see the prominence at the base of the big toe or side of the foot. However, to fully evaluate your condition, the Podiatrist may take x-rays to determine the degree of the deformity and assess the changes that have occurred. Because bunions are progressive, they don't go away, and will usually get worse over time. But not all cases are alike, some bunions progress more rapidly than others. There is no clear-cut way to predict how fast a bunion will get worse. The severity of the bunion and the symptoms you have will help determine what treatment is recommended for you.
Diagnosis
Your family doctor or chiropodist /podiatrist can identify a bunion simply by examining your foot. During the exam, your big toe will be moved up and down to determine if your range of motion is limited. You will be examined for signs of redness or swelling and be questioned about your history of pain. A foot x-ray can show an abnormal angle between the big toe and the foot. In some cases, arthritis may also be seen. A X-ray of your foot may help identify the cause of the bunion and rate its severity.
Non Surgical Treatment
If you suspect a bunion, it is essential that you confirm your suspicions by consulting with a podiatric physician. Don?t try to treat the problem yourself, even by using conservative measures. Many conditions have similar symptoms, and only a professional can tell the difference. Once a diagnosis is obtained, it is essential to begin treatment immediately. Your podiatric physician will advise you on the most effective means. If caught early enough, good foot care, shoes that fit properly, and/or orthoses may eliminate the need for any further intervention. Certain over-the-counter remedies, such as felt or foam pads, applied to specific areas of the foot to relieve pressure and friction, will protect the bunion. Elevating the foot and icing the area for 20 minutes an hour may help to relieve pain.
Surgical Treatment
Bunion surgery is occasionally required when the bunion deformity is too advanced for conservative treatment to work. Your surgeon will usually cut an angular section from the bone to correct the alignment. In some cases, multiple toes may need to be straighten.